Beyond the creation of structures and neighborhoods, we at K Raheja Realty Group have always firmly believed in giving back to the community. We are committed to the belief that a community and society at large are nurtured by developing minds as well as providing easily accessible healthcare facilities. Accordingly, we have been consistently dedicating resources to do our part for the welfare of the people. Listed below are some of our corporate social responsibility initiatives.
Education
K. Raheja Realty has been actively involved not just in changing the city skyline but also in the lives of the people with its foray into the field of education with the objective of making world-class, professional education accessible to our younger generation. It has emerged as a reputed name in this sphere with a portfolio of India's best professional education institutions that make sure to build a brighter future for our children.
Sheila Raheja Institute of Hotel Management, Bandra (E)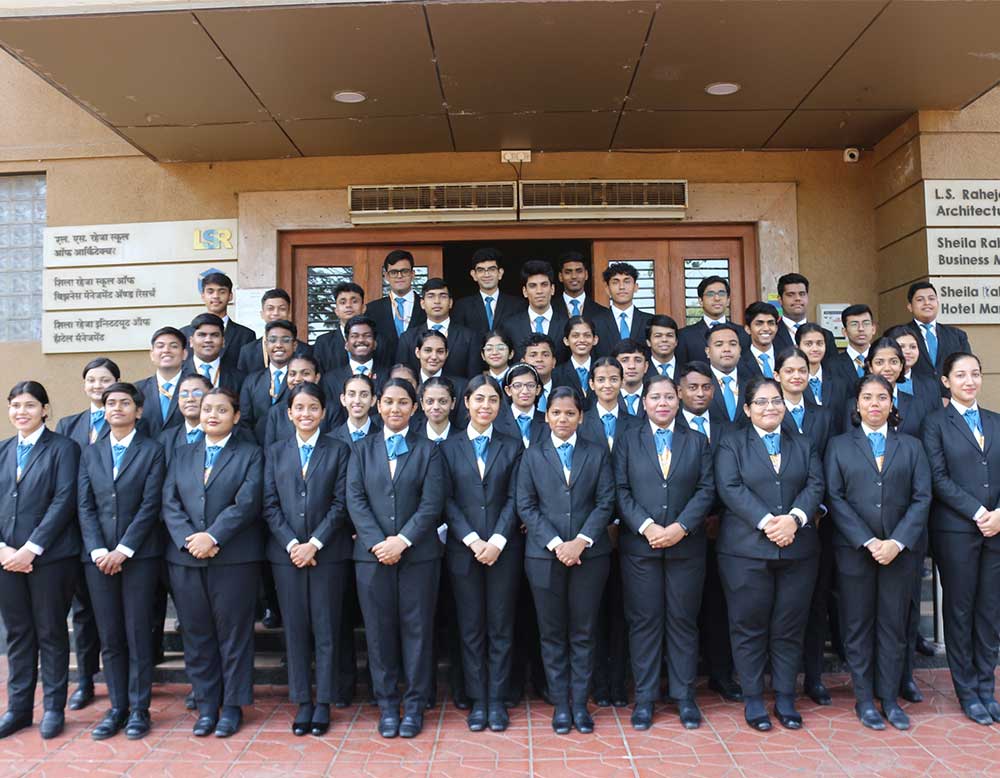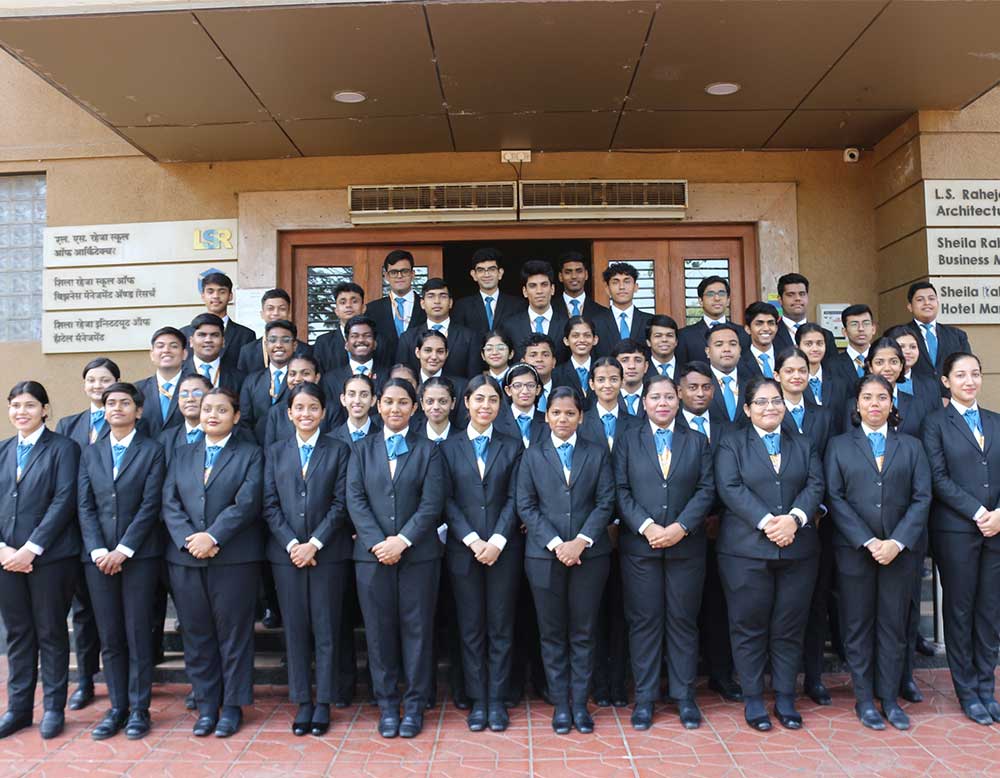 Sheila Raheja Institute of Hotel Management, a CSR initiative of K. Raheja Realty, was founded with the aim of creating the hospitality leaders of tomorrow by providing world-class professional courses in hospitality. It has transformed the quality of education in the hospitality industry with its world-class, hands-on academic programs in a new-age, all-encompassing hospitality-dedicated education center.
Sheila Raheja Institute of Hotel Management is among the most preferred institutes in the city of Mumbai for hospitality academics. The institute provides education of the highest standard with trained, qualified, and motivated faculty facilitating learning in a vibrant and conducive atmosphere. To train students in the significantly hands-on world of hospitality, the Institute has a virtual hotel within its premises, an unparalleled infrastructure of kitchens, restaurants, bars, and guest rooms with state-of-the-art facilities and equipment that would make a full-fledged hotel envious.
Affiliated to the University of Mumbai, the college currently offers the B.Sc. (Hospitality Studies) programme which prepares students for all the core operational areas of the hospitality industry, and the B.A. (Culinary Arts) programme which is for students who wish to wholly focus on becoming chefs.
The institute was the first hospitality college in the state of Maharashtra to have HACCP-compliant food and beverage areas. It was awarded the "Best upcoming private hospitality academic institute in Mumbai in the year 2015". The Institute is a member of the professional body, the Hotel & Restaurant Association (Western India)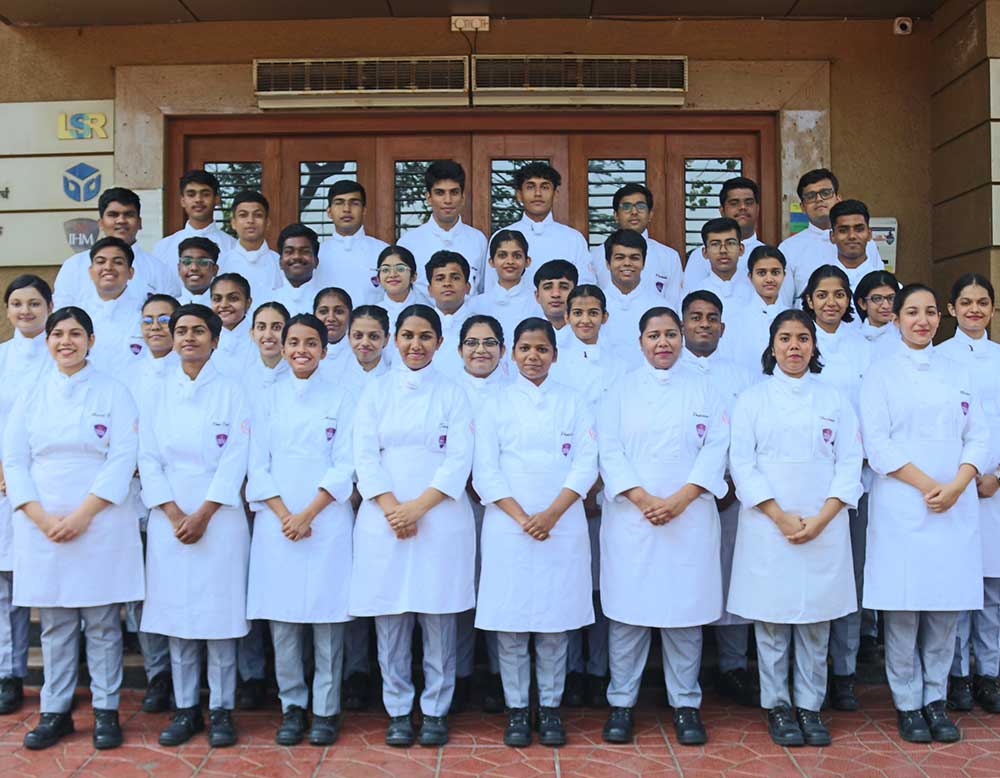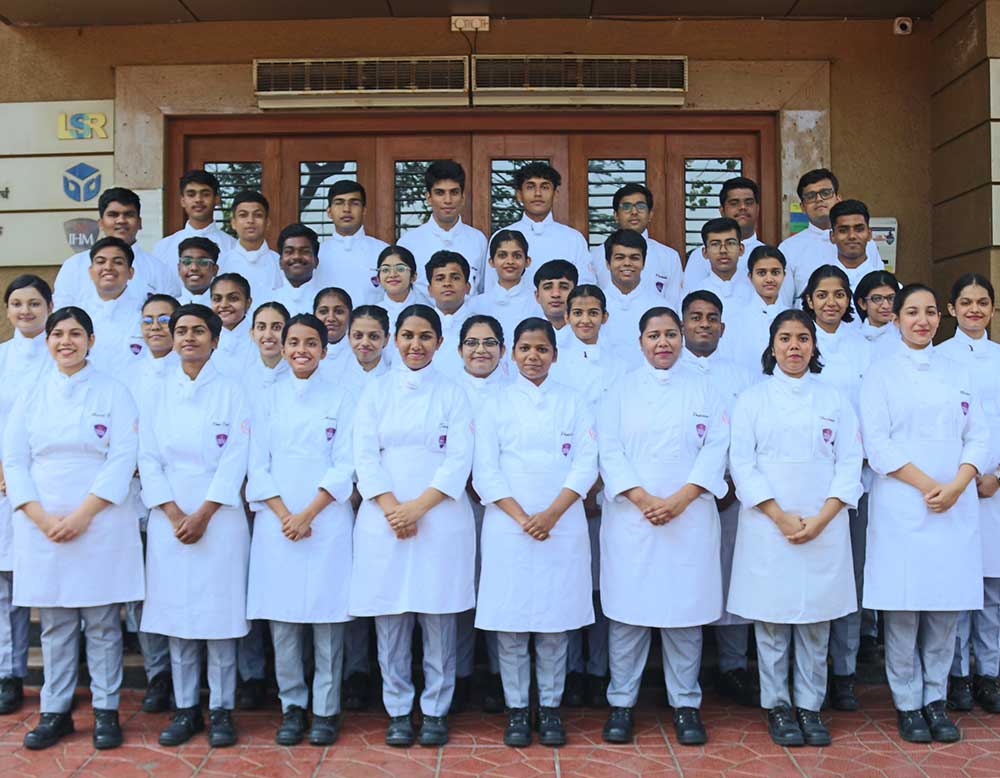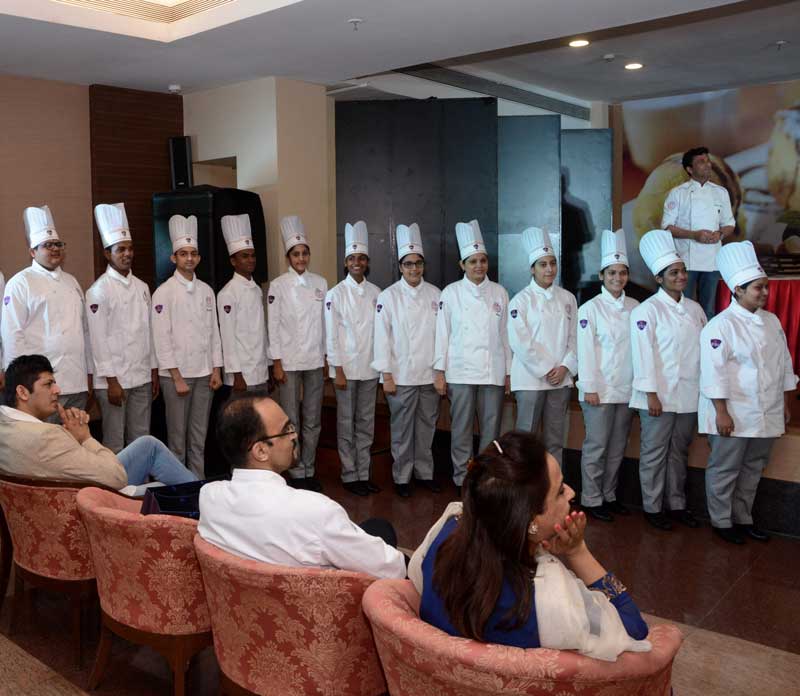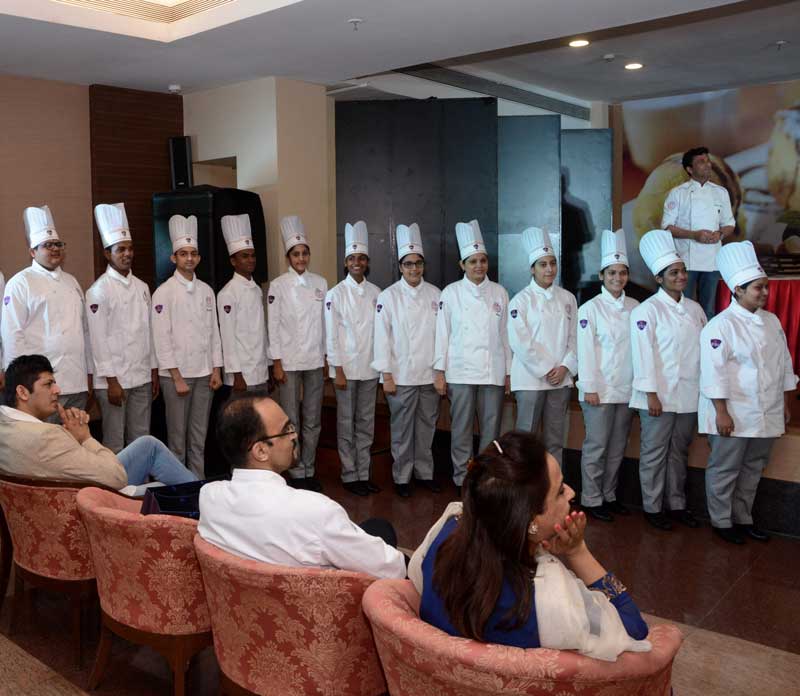 Sheila Raheja Institute of Hotel Management offers a three-year degree programme in Bachelor of Science (Hospitality Studies), affiliated with the University of Mumbai, giving it solid and global credibility. Furthermore, in order to make the careers of ambitious students, the Institute plans to introduce an array of undergraduate and post-graduate world-class professional courses in hospitality that will help them delve deep into the specifics and end-to-end knowledge of the industry.
These unique, career-focused bachelor's degrees deliver the unrivalled knowledge and highly marketable skills students need to manage global hospitality businesses. The study modules at India's best professional education institution teach you integrated commercial and management strategies that will help you succeed, not just as a chef or a manager but as a business leader.
The air-conditioned classrooms with audio-visual equipment provide a controlled environment to facilitate an effective and efficient teaching-learning process. This enables better comprehension and retention of concepts and information, which enhances a student's performance not only academically but also in their careers. It combines academic study with a professional internship to give them a chance to put their knowledge to the test in real-life hospitality settings. This is an exciting experience for the students since they learn on the job about the latest industry practises and also get to interact with senior professionals from the industry.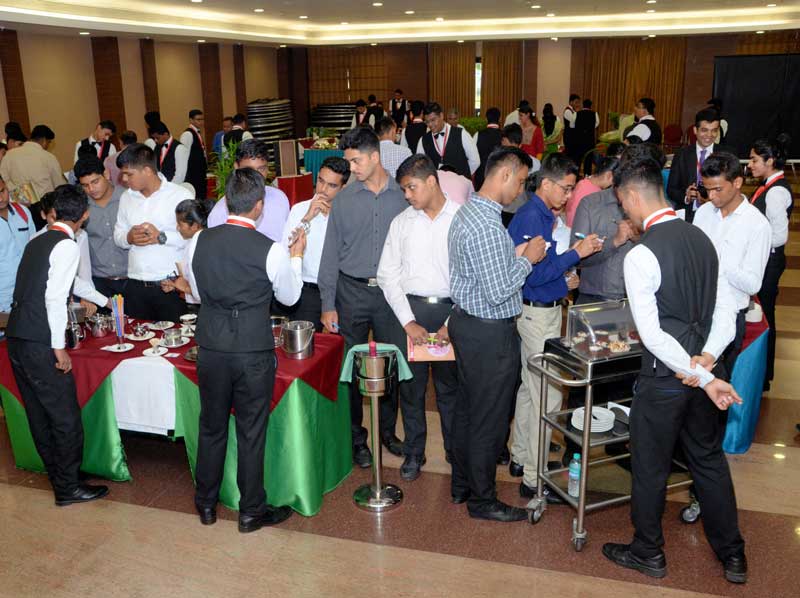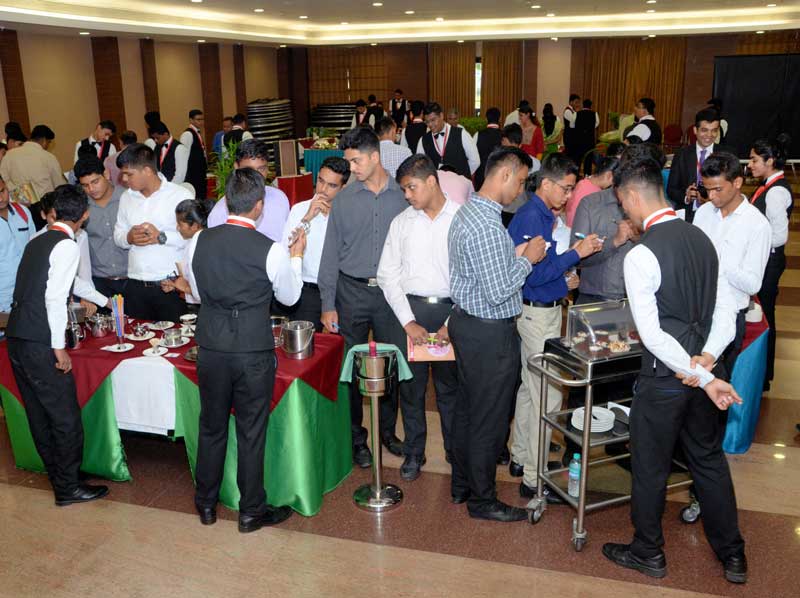 Sheila Raheja School of Business Management & Research, Bandra (E)
At K. Raheja Realty, through our initiatives of providing world-class professional courses, we have championed preparing the students to become future business leaders by offering a high-quality academic environment at India's best professional education institution- Sheila Raheja School of Business Management & Research, Bandra.
Sheila Raheja School of Business Management & Research is an initiation of an exceptional B-School affiliated with the University of Mumbai. Located in the heart of Mumbai's suburbs, Bandra, the ideology behind India's best professional education institution is "Forwarding education for everyone with a passion for learning." It is committed to being an internationally acclaimed management institute focused on quality education with its world-class professional courses and innovative research.
Accredited by NAAC in 2019, the Sheila Raheja School of Business Management & Research aims to impart value-based, quality business management education to build the professional skill sets needed to deal with the challenges in the contemporary corporate world.
Here you will have the opportunity to study with qualified and experienced faculty on all aspects of the operations of an organization. India's best professional education institution offers cutting-edge technology and state-of-the-art infrastructure to nurture innovative pedagogy and learning methods.
We recognize that our students need a superior, well-rounded education to succeed in today's competitive world, and hence we provide them with all the necessary tools and wisdom to excel. These world-class professional courses are perfect if you want to learn how to apply theory to practise in a business environment. The Institute is committed to excellence and therefore believes in the tradition of research. It encourages faculty to pursue innovative projects and research qualifications to enhance their faculty's competence.
The Institute prides itself on offering a vibrant campus life, weaving in more than a fair measure of fun, freedom, and fervor to shape successful careers. The qualification from India's best professional education institution- Sheila Raheja School of Business Management & Research, is your international passport to a successful and rewarding career.
S. Raheja School of Art, Worli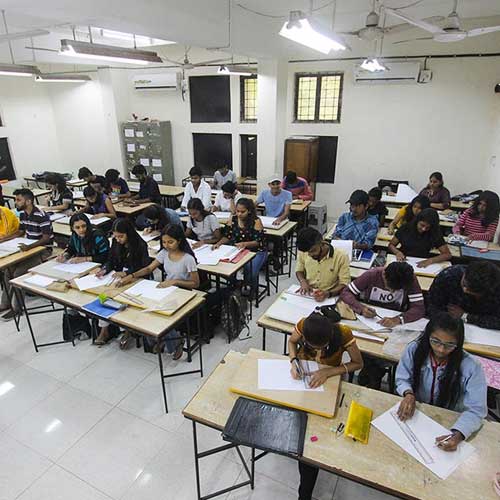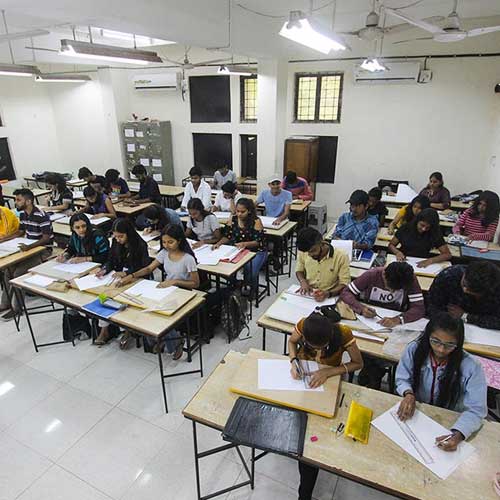 S. Raheja School of Art, Worli, is one of Mumbai's preeminent design schools, offering practical, industry-aligned, world-class professional courses in visual and communication design, photography, fashion technology, and the Craft Teacher Certificate program.
With a 25+ year-old leading legacy, L. S. Raheja School of Art is one of India's best professional education institutions that makes you career-ready with its practical teaching and real-world experiences.
Our Visual and Communications Program exposes you to the power of exceptional design and its ability to reduce complexity, spark innovation, and drive results. The lessons are taught using traditional as well as modern methods to develop a holistic understanding of creativity and the design process as per industry needs. We combine theory with practice and knowledge brought into the classroom by professionals from the world of work.
India's best professional education institution - L. S. Raheja School of Art, has a very good infrastructure with advanced laboratories, technology, and equipment to enhance their learning process. Our professional courses provide high-performance and qualification programs that are aimed at making professionals who wish to change the world through their strategy, design, innovation, and sustainability.
We teach our students to be one step ahead. Our professional courses are conceived to provide a notable boost to our students' professional development, positioning them as attractive profiles for companies and opening up new opportunities and avenues in their professional lives.
At India's best professional education institution - LS Raheja School of Art, you benefit from our strong industry links, where you'll make connections and build networks that last a lifetime. Our students work worldwide as designers, art directors, and professors. Many of them run their own successful design companies.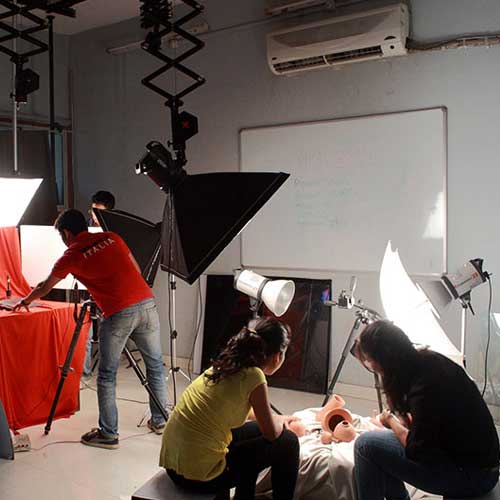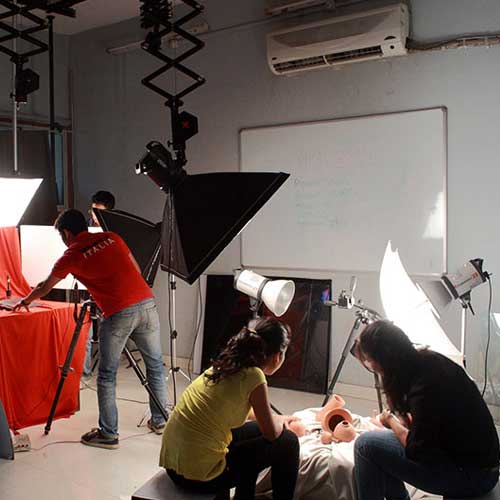 L.S. Raheja School of Architecture, Bandra (E)
The LS Raheja School of Architecture, managed by the K Raheja Realty Group, is one of India's best professional education institutions and provides elite, world-class professional courses in architecture and interior design. Founded by the parent trust "Bombay Suburban Art & Craft Education Society" in 1953, it is renowned for its value-based quality of education and world-class professional courses in architecture and interior design. We have a five-year full-time course in the Government Diploma of Architecture. Recognized by the Directorate of Technical Education, Maharashtra, in 1953 and the Council of Architecture (constituted under the act of Parliament 1973). It later became affiliated with the University of Mumbai in 2007.
We also offer undergraduate and post-graduate professional courses in architecture and interior design.
Architecture is a creative and exciting design-based profession that manages all aspects of the built environment, combining art, science, and technology with business, social, and environmental concerns. At India's best professional education institution- LS Raheja School of Architecture, you'll learn to use sophisticated digital capabilities to solve complex problems in an age of rapid urbanization, environmental change, and the global flow of materials, assets, and people.
You'll learn from experienced and qualified faculty how to leverage technology to represent various environments in 2D and 3D, gain knowledge and develop expertise in structural and material systems, building science, and environmental systems, and gain a deep appreciation for design history. Along with lectures, you'll put your learning into practice in state-of-the-art design studio classes. You'll also have site visits and spend time in research laboratories and fabrication workshops, where ideas, skills, and knowledge will be learned, shared, and tested.
All our courses are industry recognized, so you enter the workforce with a competitive advantage as this is an assurance of quality to employers. Most of our students become professional architects to find employment in reputed private architectural firms and work on residential, commercial, or institutional projects. Some prefer to work at interior design firms. Many realize their ambitions of running their own architectural firms, while others pursue work overseas.
Being India's best professional education institution- LS Raheja School of Architecture's Campus Placement Drives has various reputed organizations practicing in the industry approach and offer our students lucrative employment opportunities. Students are given timely guidance and encouragement by the faculty to ensure committed participation in the placements.
Healthcare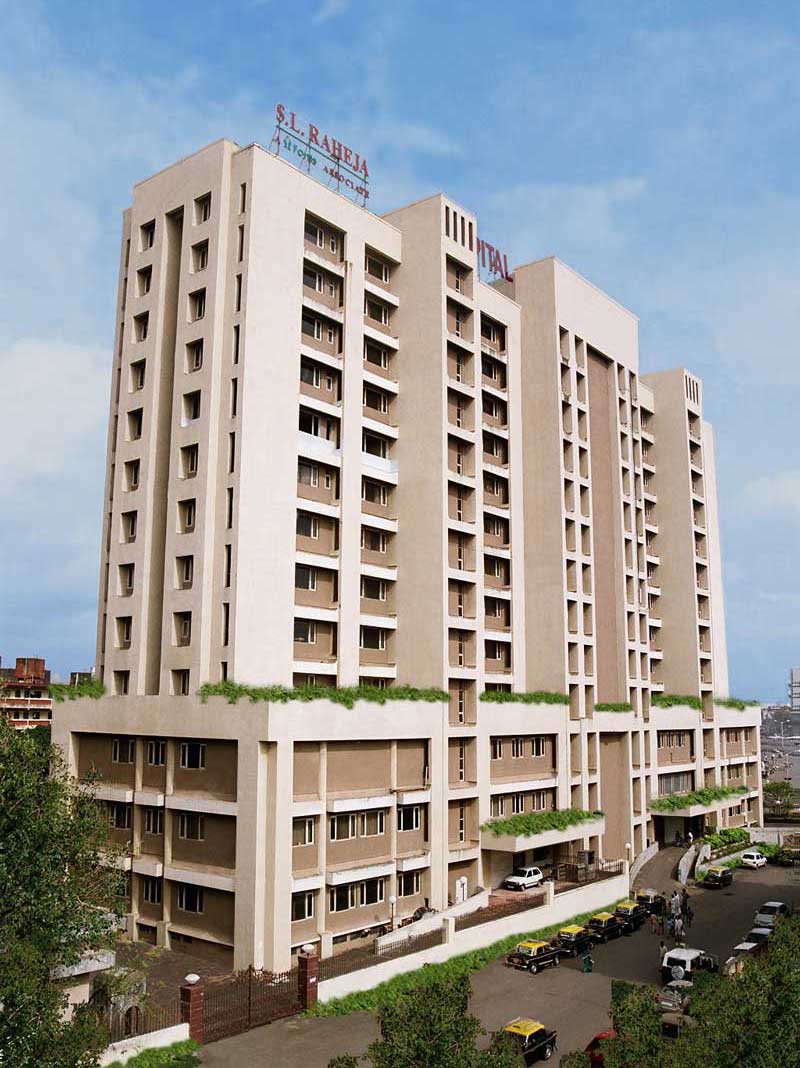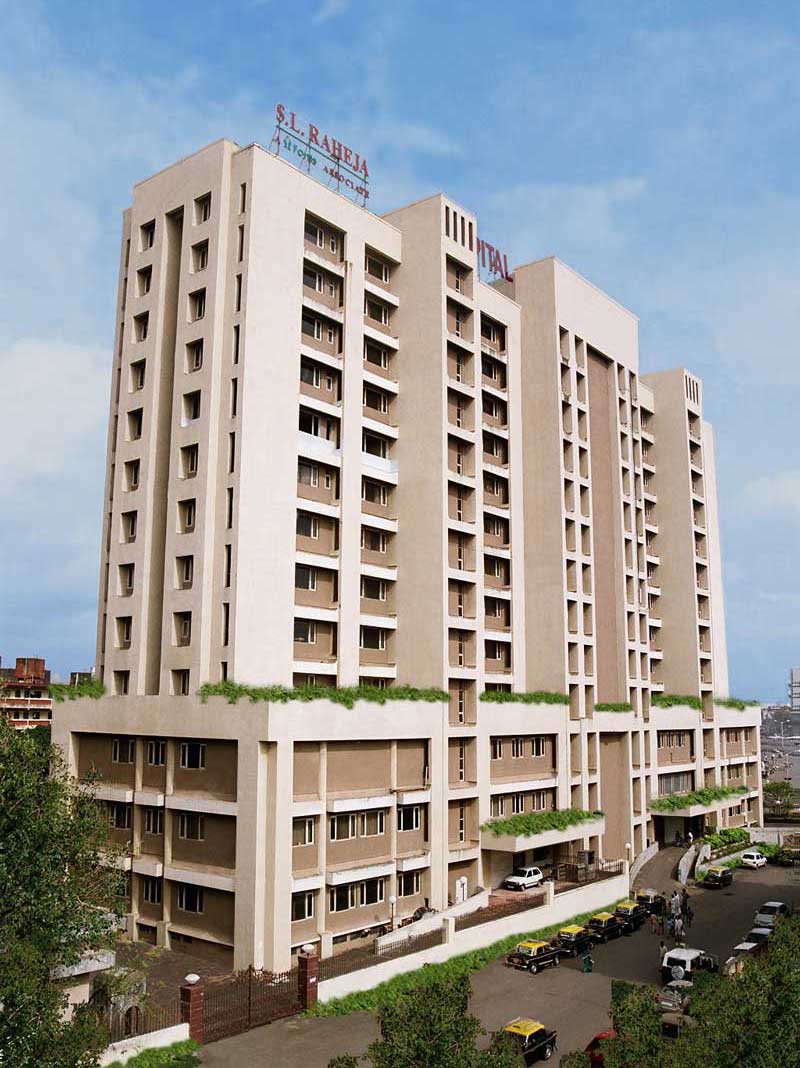 S.L. Raheja Hospital- a Fortis Associate, has been the healthcare initiative and effort of K. Raheja Realty since 1981. It is one of Mumbai's best hospitals, with a mission to improve the health of the community by setting an elevated standard of excellence in healthcare.
It is a 170-bed super-specialty hospital located in Mahim, Mumbai, and one of our charitable endeavors that constantly focuses on providing world-class treatment and healthcare facilities in various fields, including diabetes, diabetic foot surgery, oncology, cardiac sciences, neurosciences, and minimal access surgeries through its centers of excellence. It has one of the most effective ICU and casualty care services, adhering to international standards and providing 24x7 critical care services that ensure a prompt emergency response to patients. The super-specialty hospital and its blood bank are accredited by the National Accreditation Board for Hospitals and Healthcare Providers (NABH).
At K. Raheja Realty, we understand the concerns of increasing healthcare needs in the country and the limited access to world-class treatment, especially in marginalized communities. Thus, Mumbai's best hospital-S.L. Raheja Hospital is a healthcare initiative that fills the gap between individuals and quality healthcare by ensuring easy access to world-class treatment and healthcare facilities.
The Bal Gandharva Rang Mandir and
Sheila Raheja Auditorium
The Sheila Raheja Auditorium, meticulously crafted with precision, showcases ingenious seating arrangements and boasts cutting-edge Dolby Atmos Acoustic and Christie projector systems. Strategically positioned, this esteemed venue is easily accessible from every corner of the city, making it a prime choice for discerning event organizers seeking convenience and excellence in their endeavors. The venue that offers the best of both worlds, imbibing the values of age-old traditions of music and theatre art forms combined with modern architecture and facilities. It has one of the best stage dimensions in Mumbai, at 50 feet by 73 feet, making it ideal for a variety of performing arts events, dance and music shows, and plays. Built to seat up to 700 people, the wood panel finish and bi-level expansive seating arrangements contribute to the attraction of a flawless stage performance.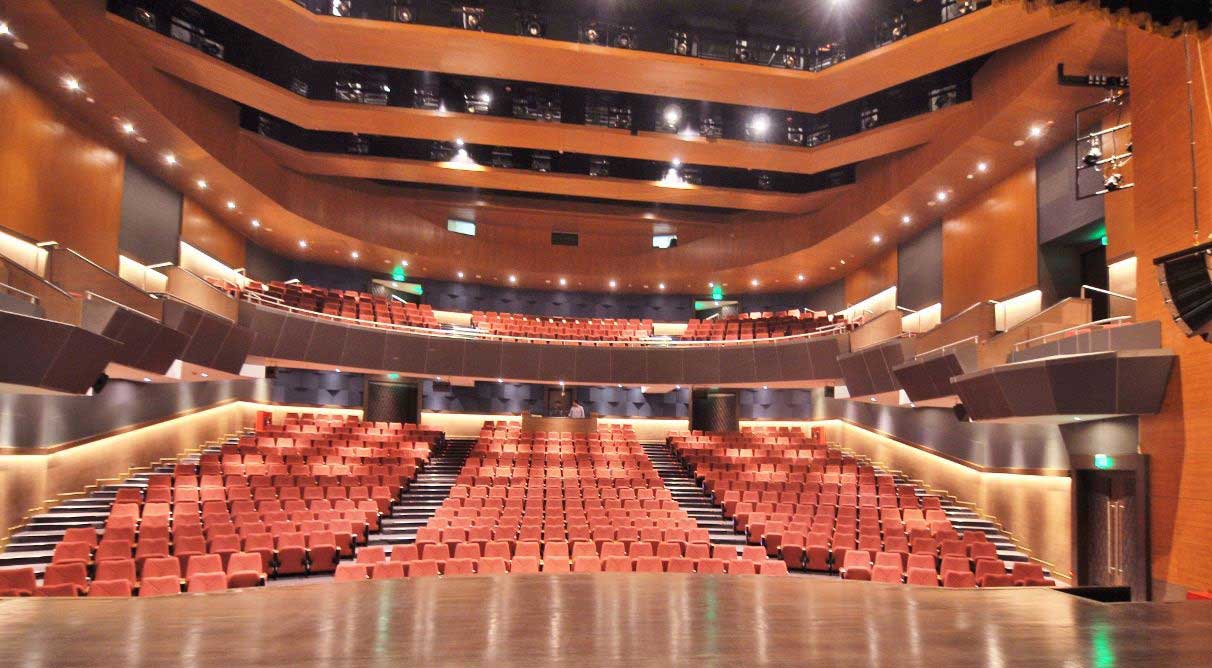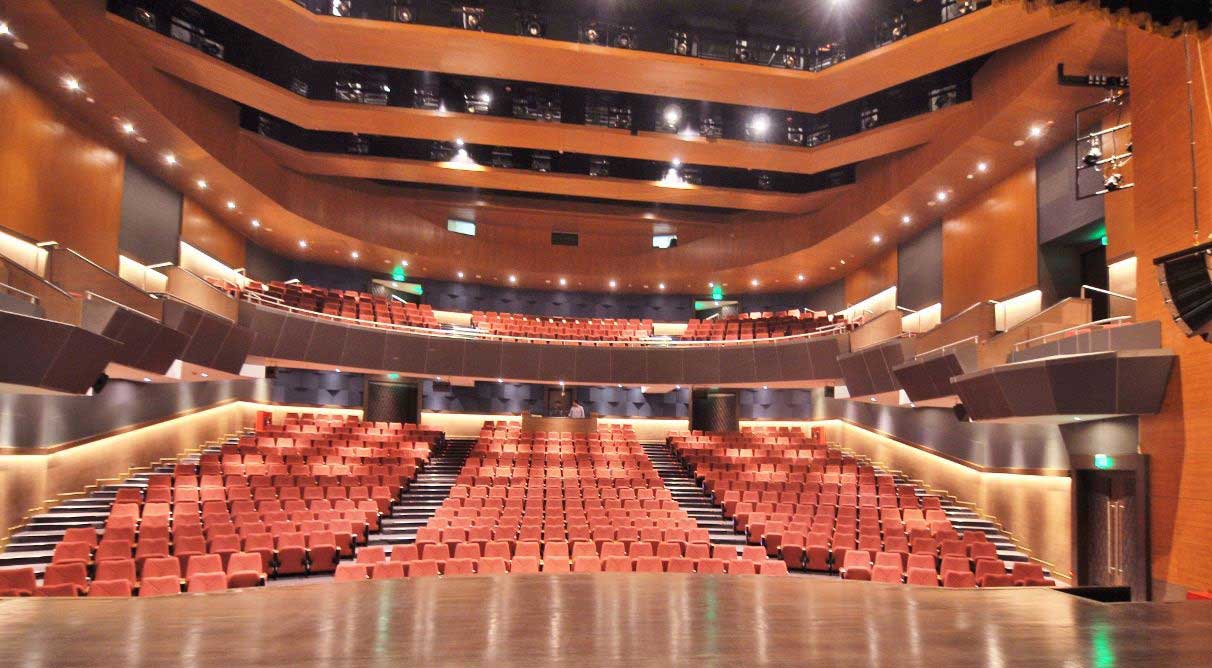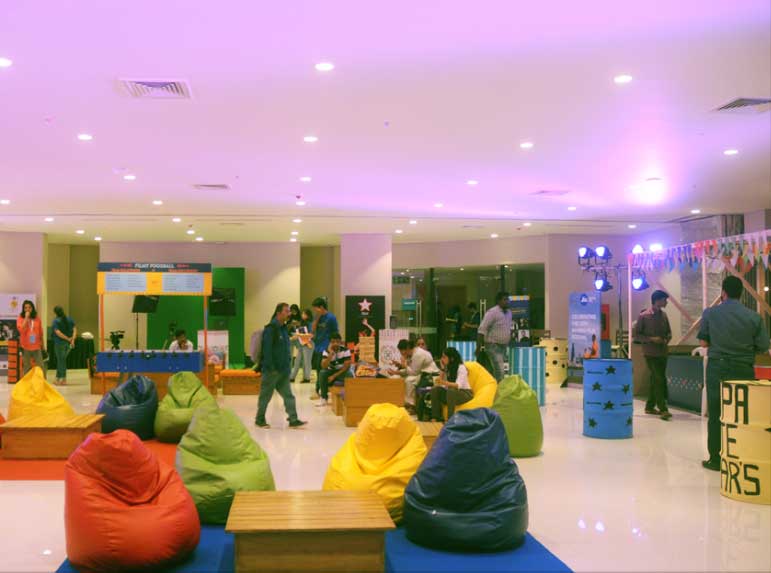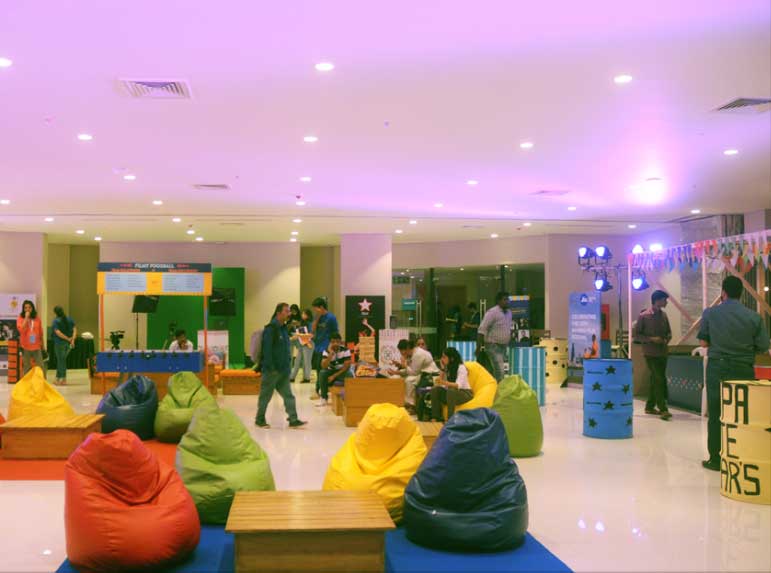 The Sheila Raheja Auditorium, which opened in Mumbai's bustling Bandra in August 2016, has quickly become a popular venue for major award ceremonies, live theatre, and music concerts by the industry's best talents. The Bal Gandharva Rang Mandir and Sheila Raheja Auditorium have integrated recording and projection facilities, keeping modern-day media consumption trends in mind. Our cutting-edge soundproofing capabilities, gorgeous auditorium architecture, modern design, and friendly management personnel offer an unforgettable experience for performers as well as guests.
We believe in fostering the development of all types of performance art and inspiring future generations of artistic geniuses. To that purpose, we provide a variety of classes in 20 world-class studios designed exclusively for music (voice and instruments like the tabla, harmonium, sitar, guitar, and so on) and dance (Bharatanatyam, Kathak, and western dance styles) aficionados. Our carefully selected panel of artists leads these sessions in-house, guaranteeing that the training is of the highest quality.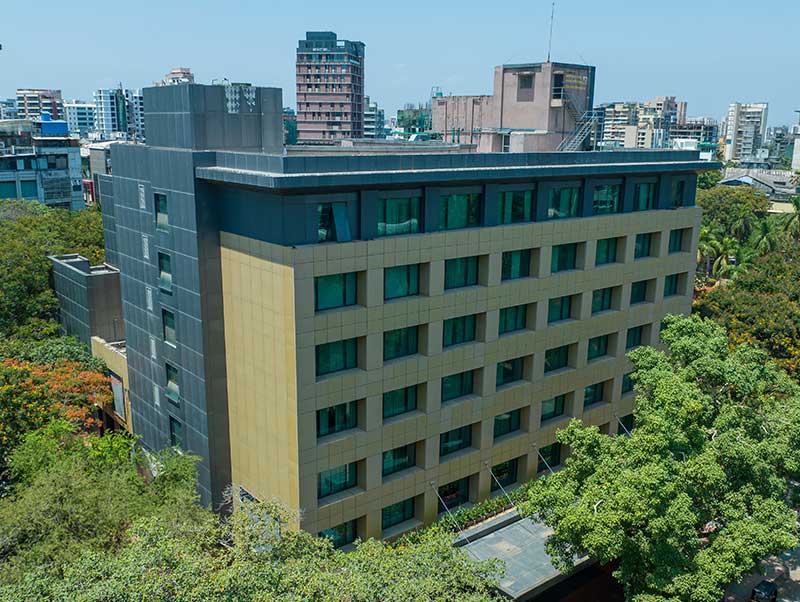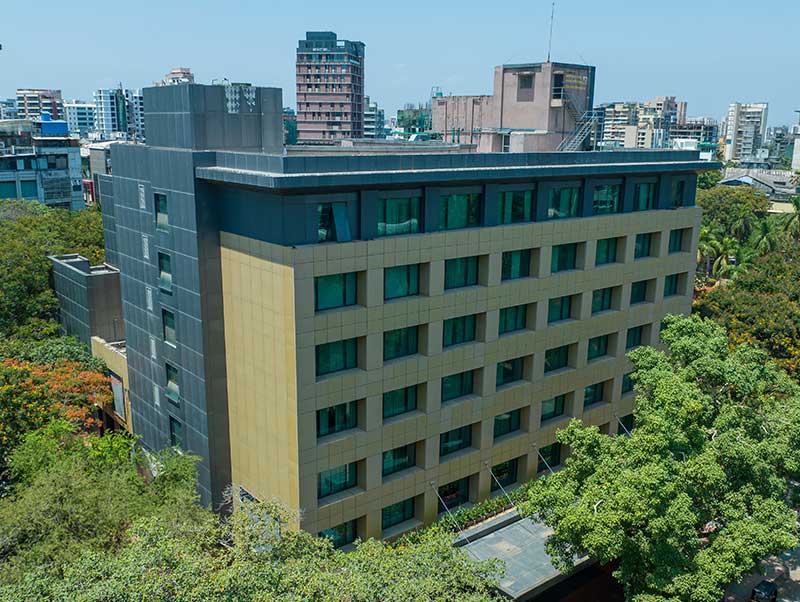 Sustainability
Sustainability is not just a buzzword; it is a way of life. At our real estate company, we understand the critical role that we play in creating a sustainable future for generations to come. We are committed to promoting sustainability in every aspect of our operations, from reducing our carbon footprint to implementing eco-friendly building practices.
Our commitment to sustainability is not just a matter of corporate responsibility; it is also an opportunity for us to provide our clients with superior value. By building sustainable homes and properties, we help our clients save money on energy costs while also improving the quality of their living spaces. Sustainability is not just good for the planet; it is also good for business.
We are proud to be a leader in sustainable real estate development and are constantly exploring new ways to reduce our environmental impact. From using renewable energy sources to incorporating energy-efficient designs, we are committed to creating a more sustainable future for all. Let us help you achieve your sustainability goals and build a better tomorrow, one property at a time.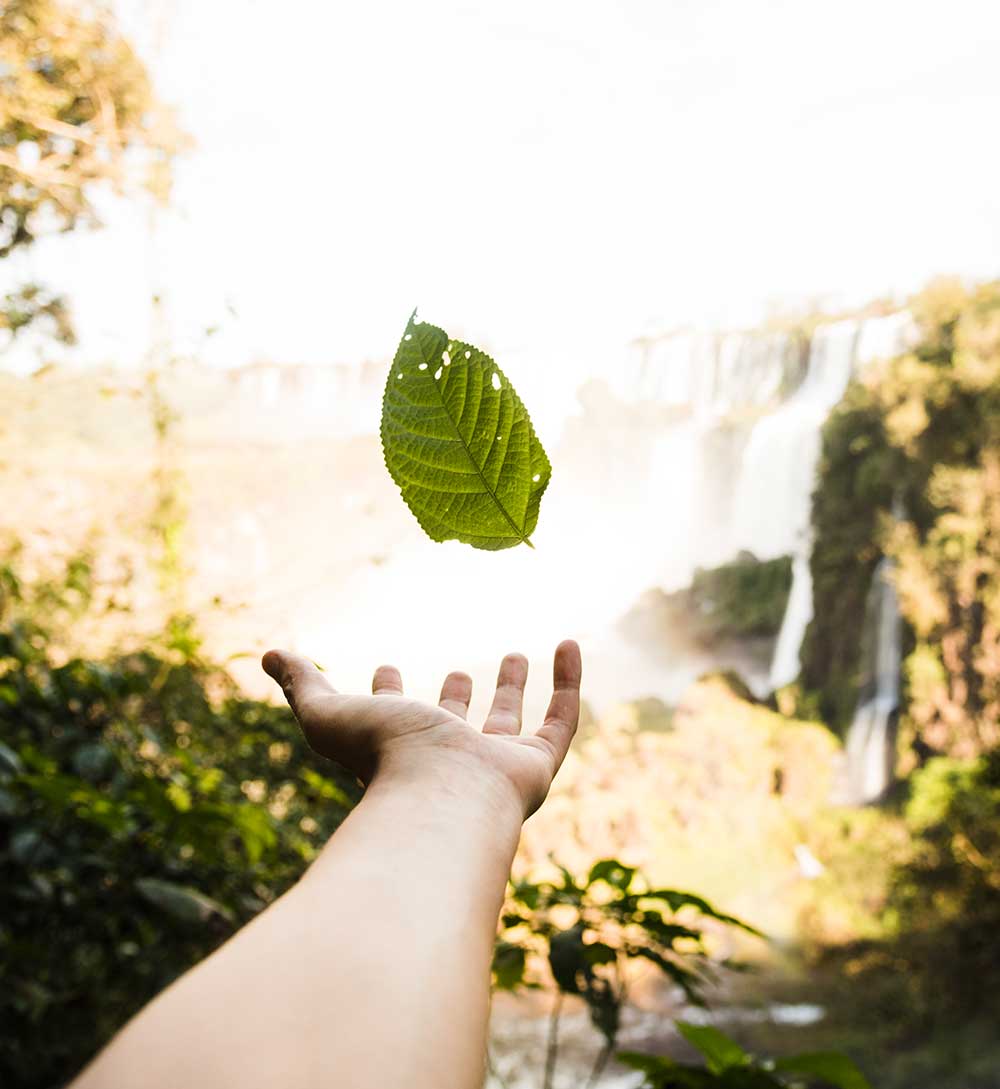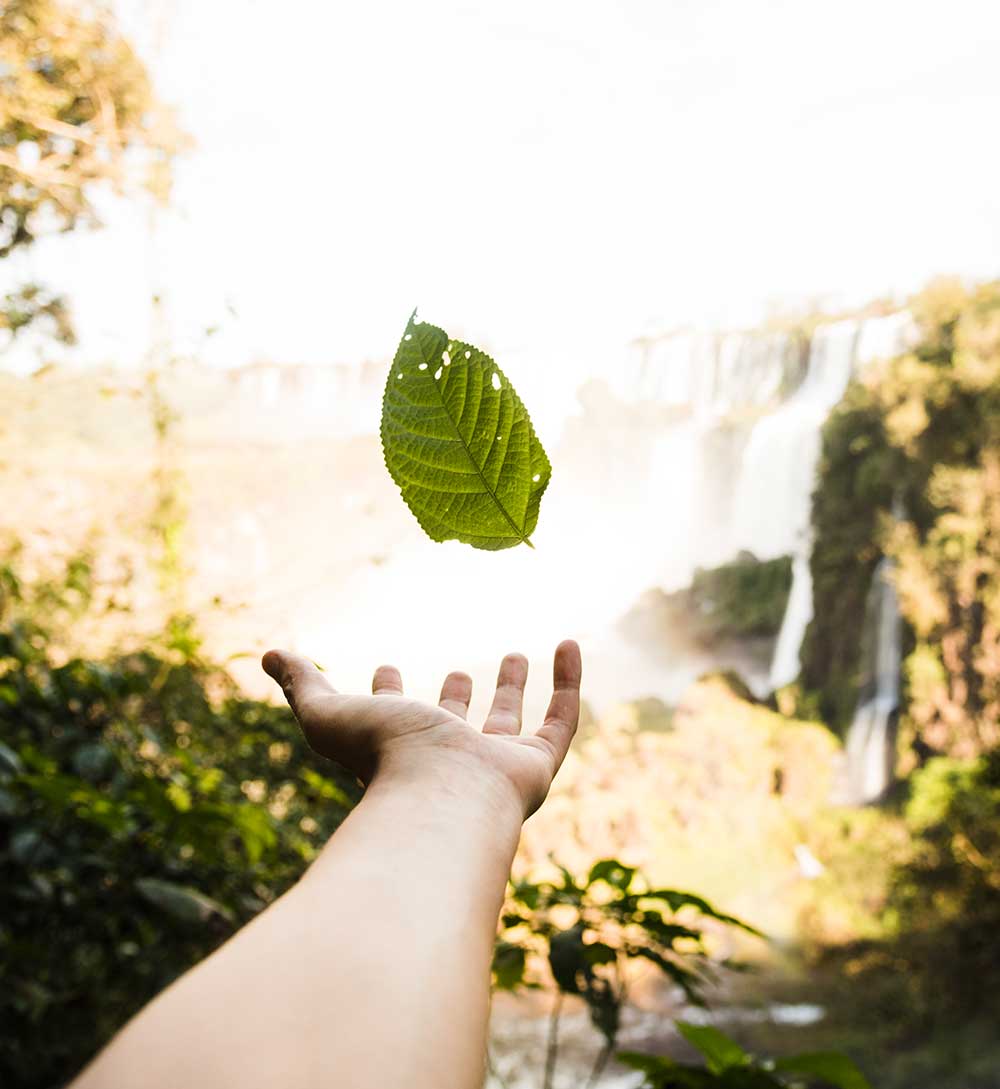 Parks and
Gardens
Outdoor spaces are as important as the interiors of an apartment or commercial premises. Every individual desires open space with lots of greenery. We at K. Raheja Realty grace all our projects with greenery and sustainability, as we believe that parks and green areas, as well as open spaces, improve our physical and psychological health, strengthen our communities, and make our cities and neighborhoods more beautiful places to live and work.
Other than beautification, parks in a housing project have various benefits, such as
Trees and plants help to reduce the urban heat
They serve as the center of community activities, socializing
They provide play areas to children and families
They help to purify the air
Green areas are natural relaxants and help reduce anxiety
They provide natural space for outdoor activities like exercise, yoga, jogging, and cycling.
Many studies have shown that parks and open spaces increase the value of residential property. Growing evidence points to a similar benefit on commercial property value also.
Sheila Raheja Udyan and the Matoshri Ramai Bhimrao Ambedkar Udyan Landscape are two of the initiatives of K. Raheja Realty, wherein we use lots of native plants, organic compost, and recycling bins to promote sustainable real estate development in all our projects.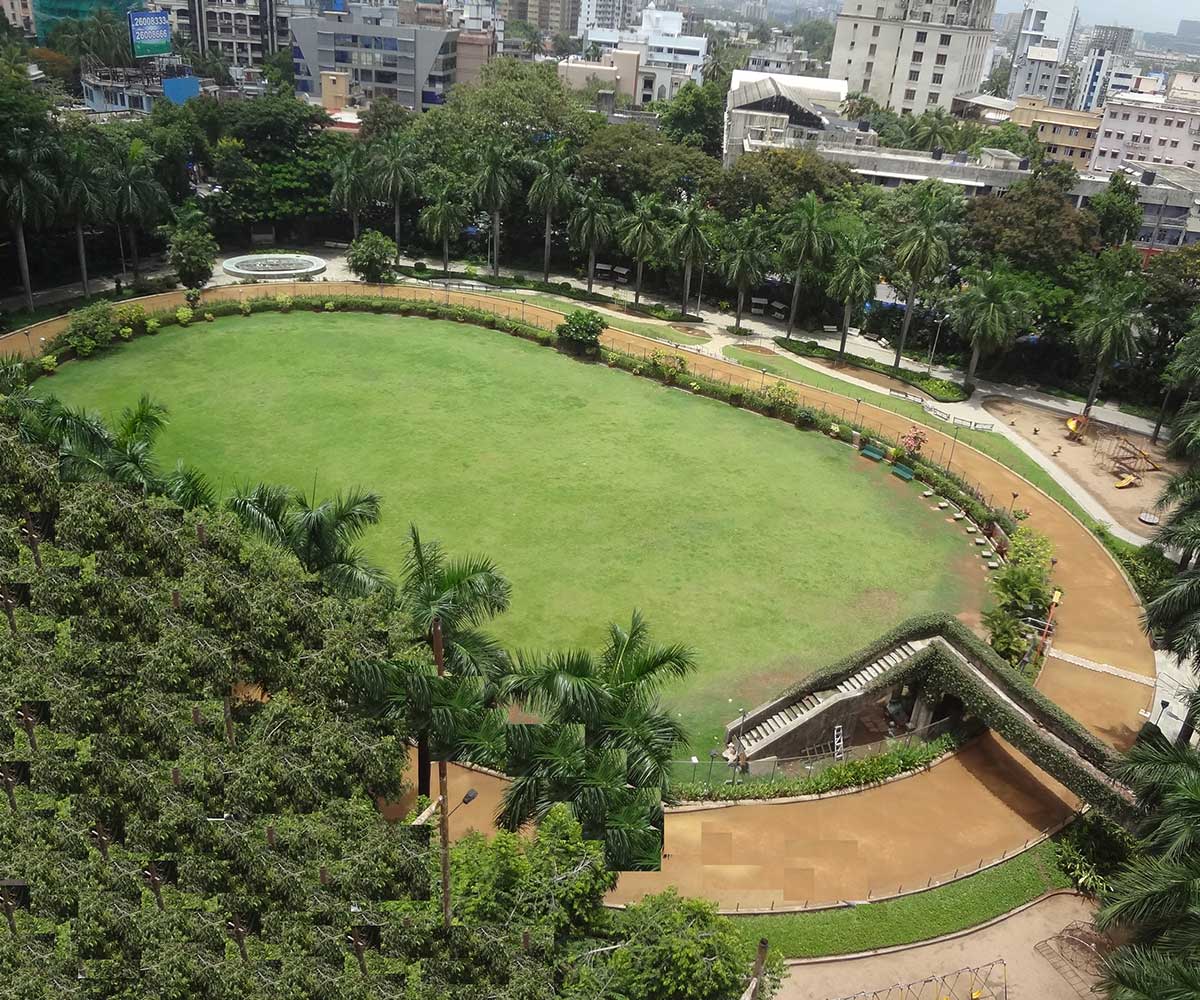 Patwardhan Udyan Bandra (W)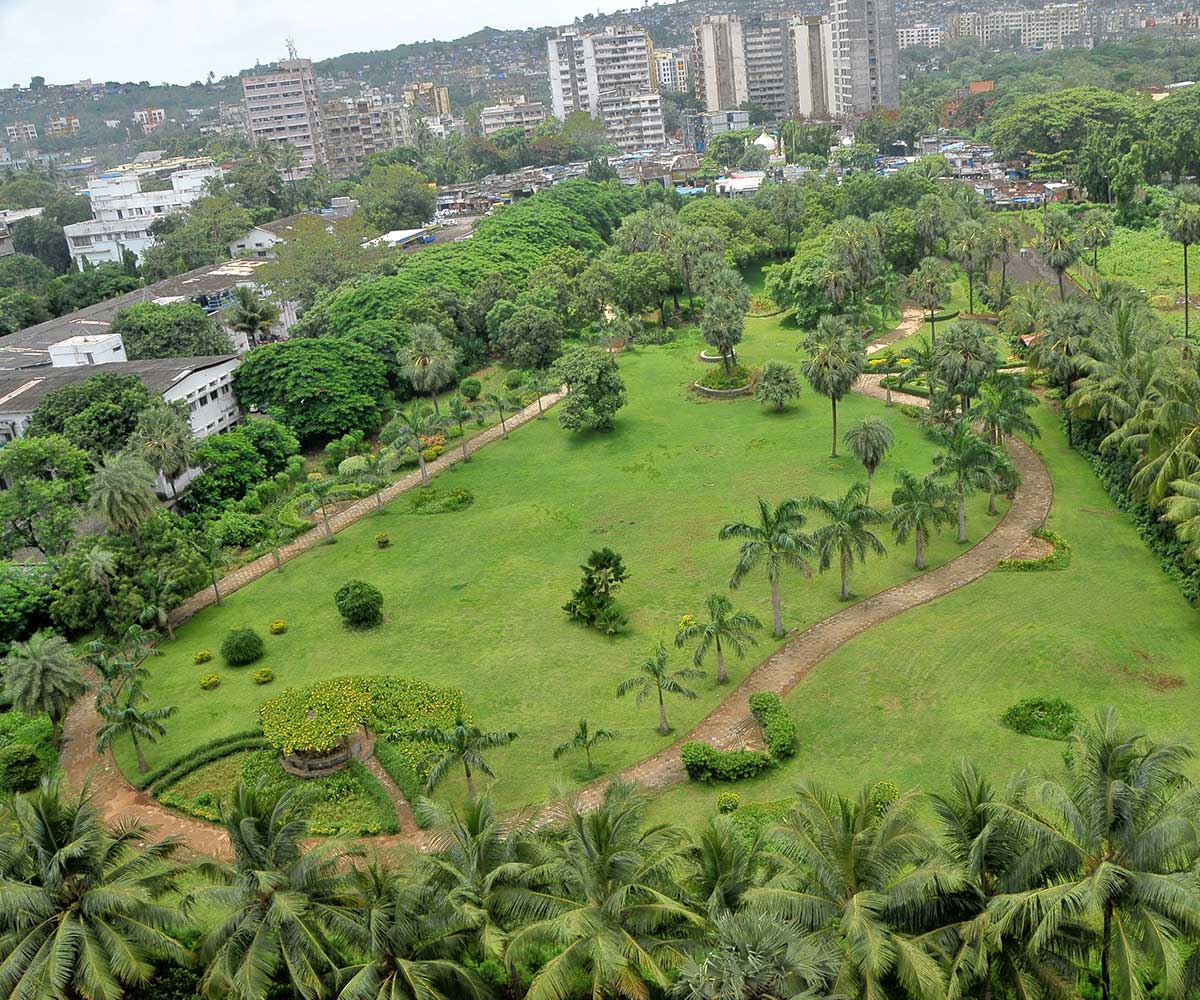 Public Garden Ghatkopar (E)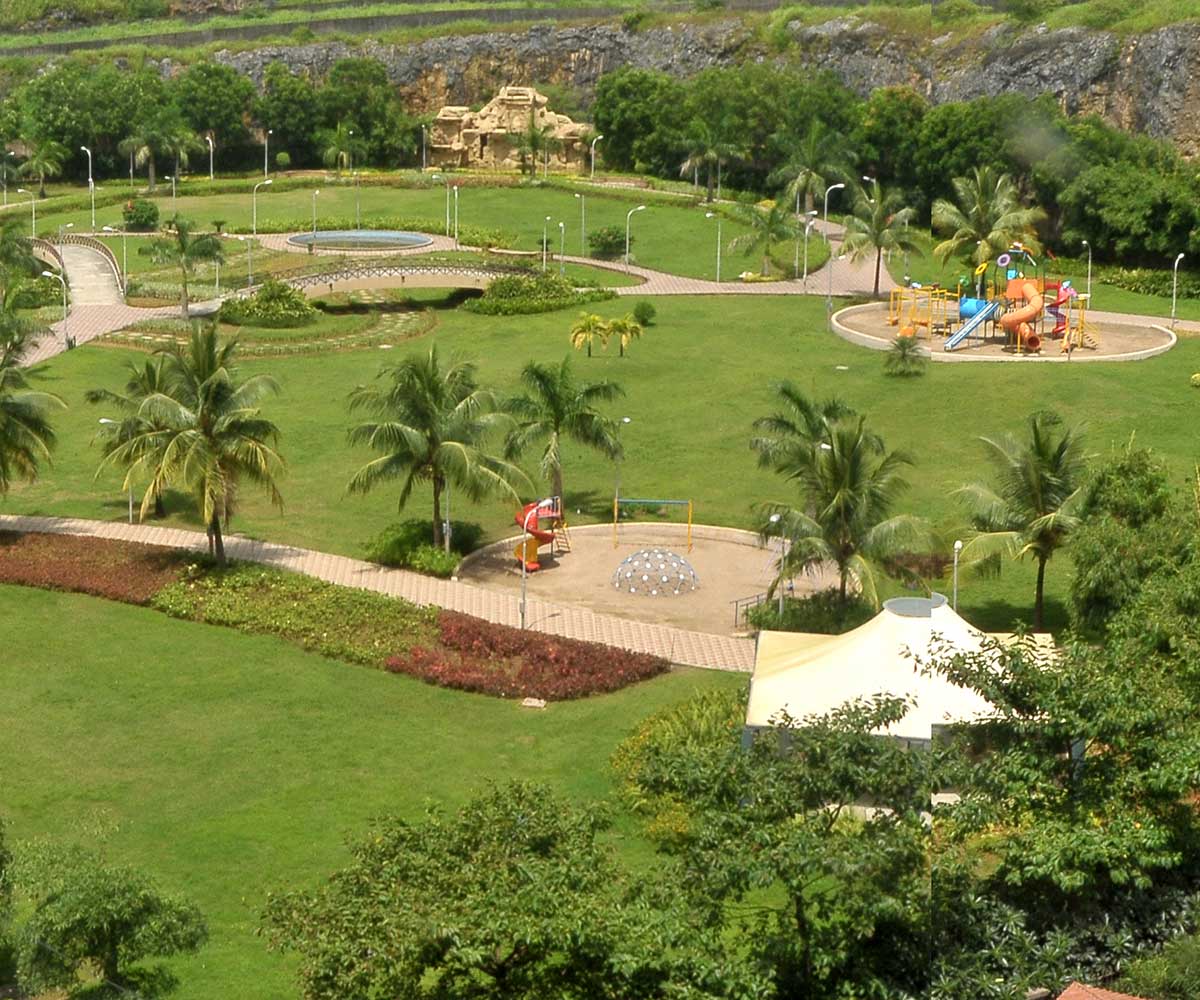 Sheila Raheja Udyan Malad (E)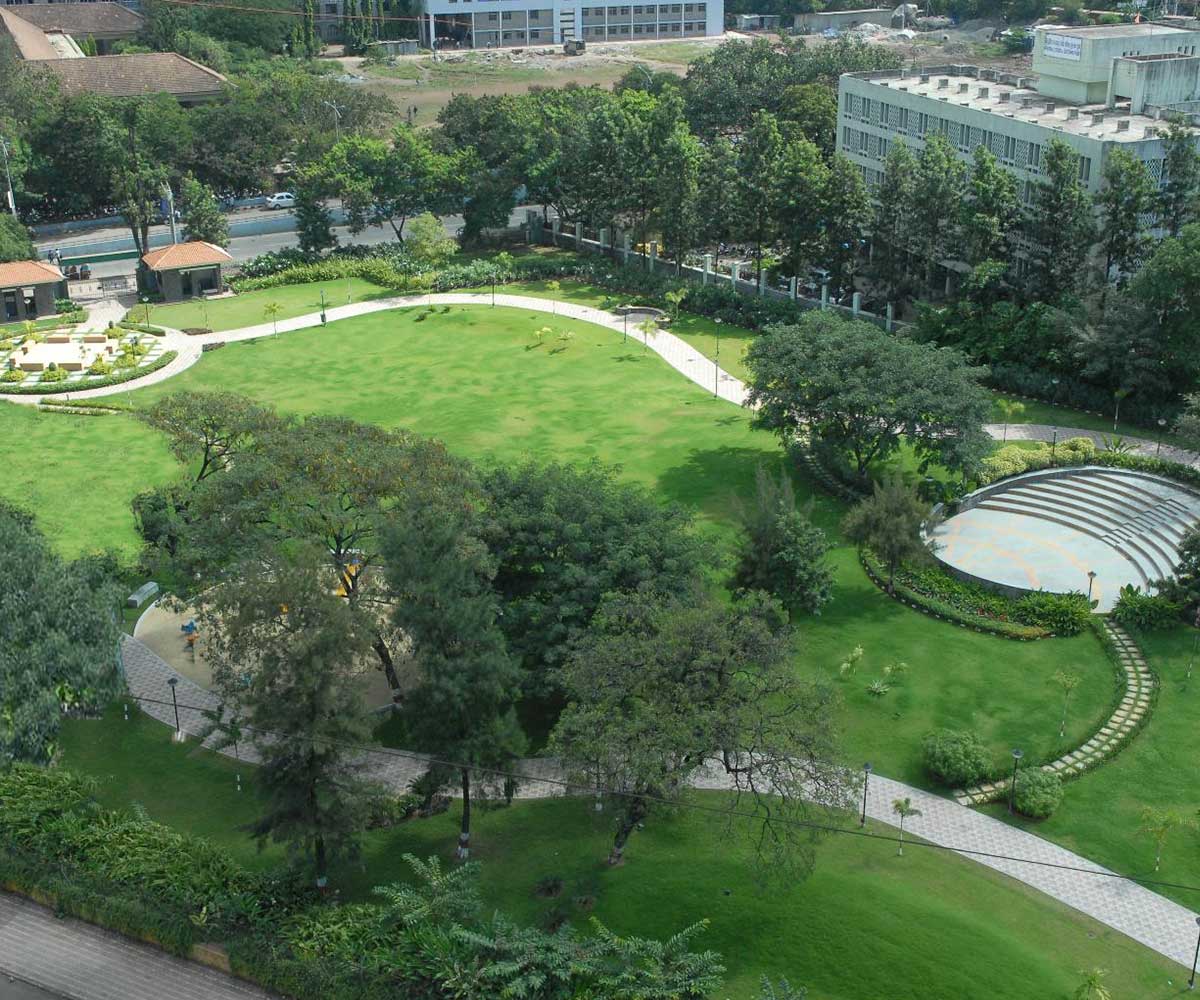 Matoshri Ramai Bhimrao Ambedkar Pune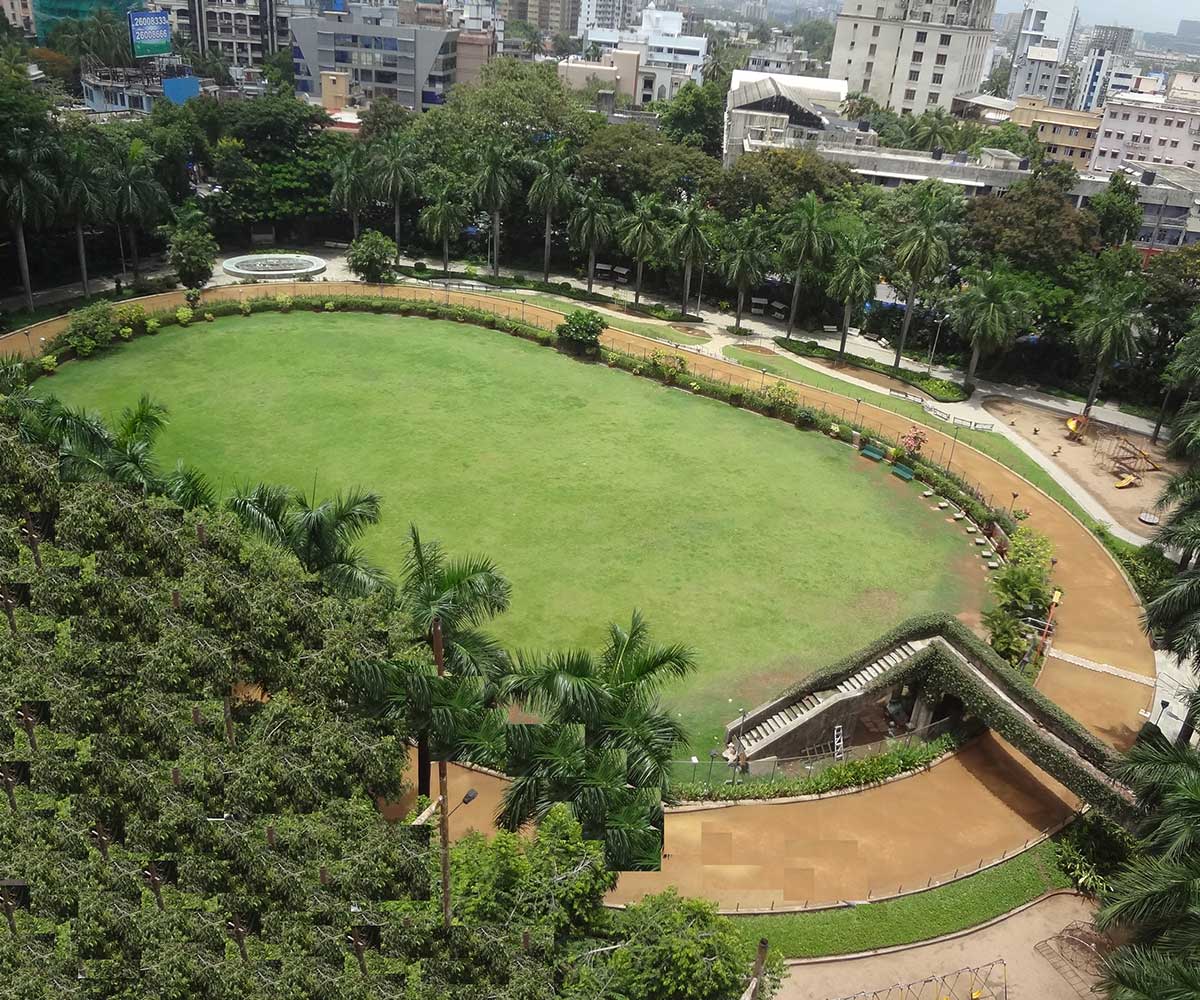 Patwardhan Udyan Bandra (W)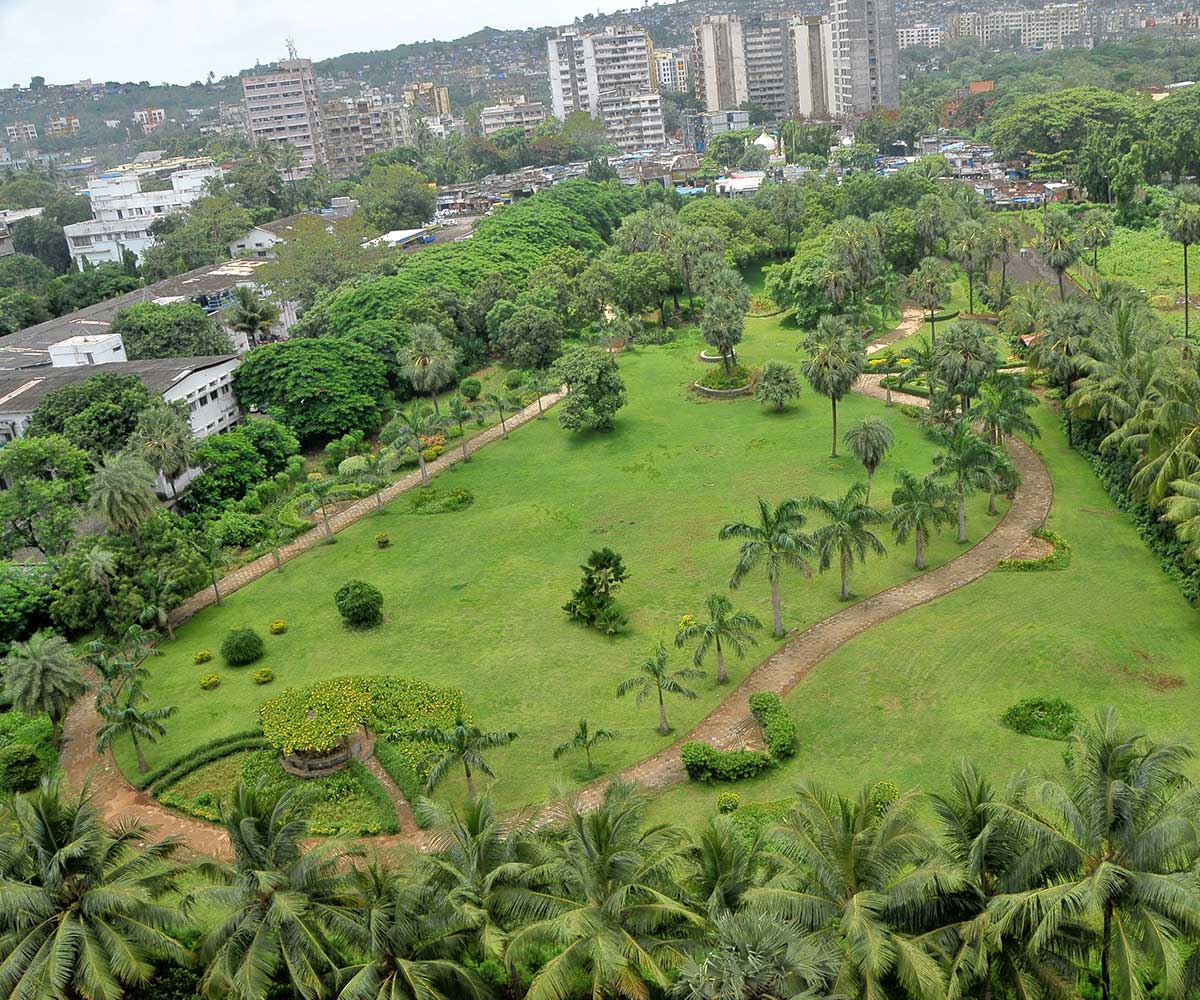 Public Garden Ghatkopar (E)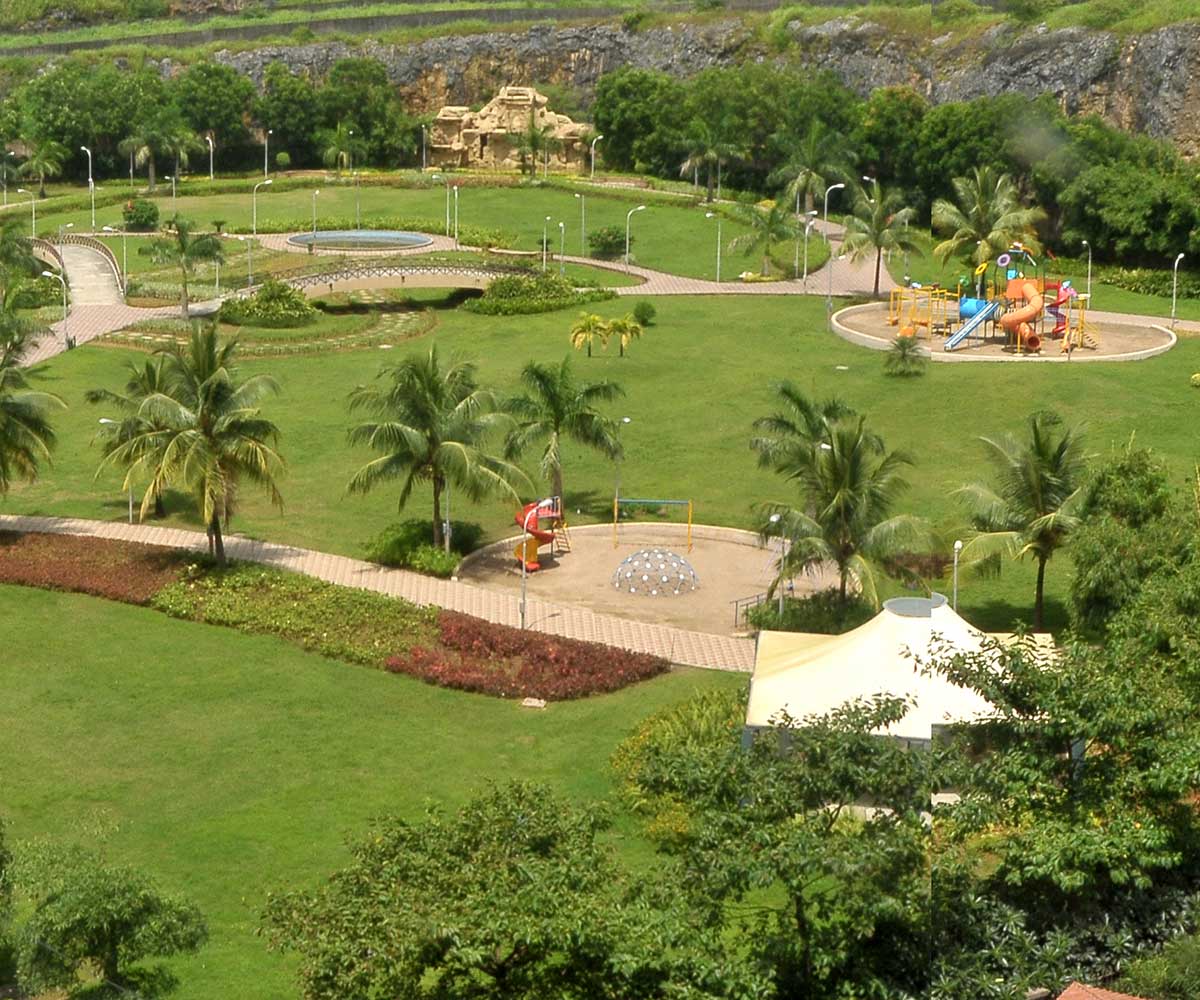 Sheila Raheja Udyan Malad (E)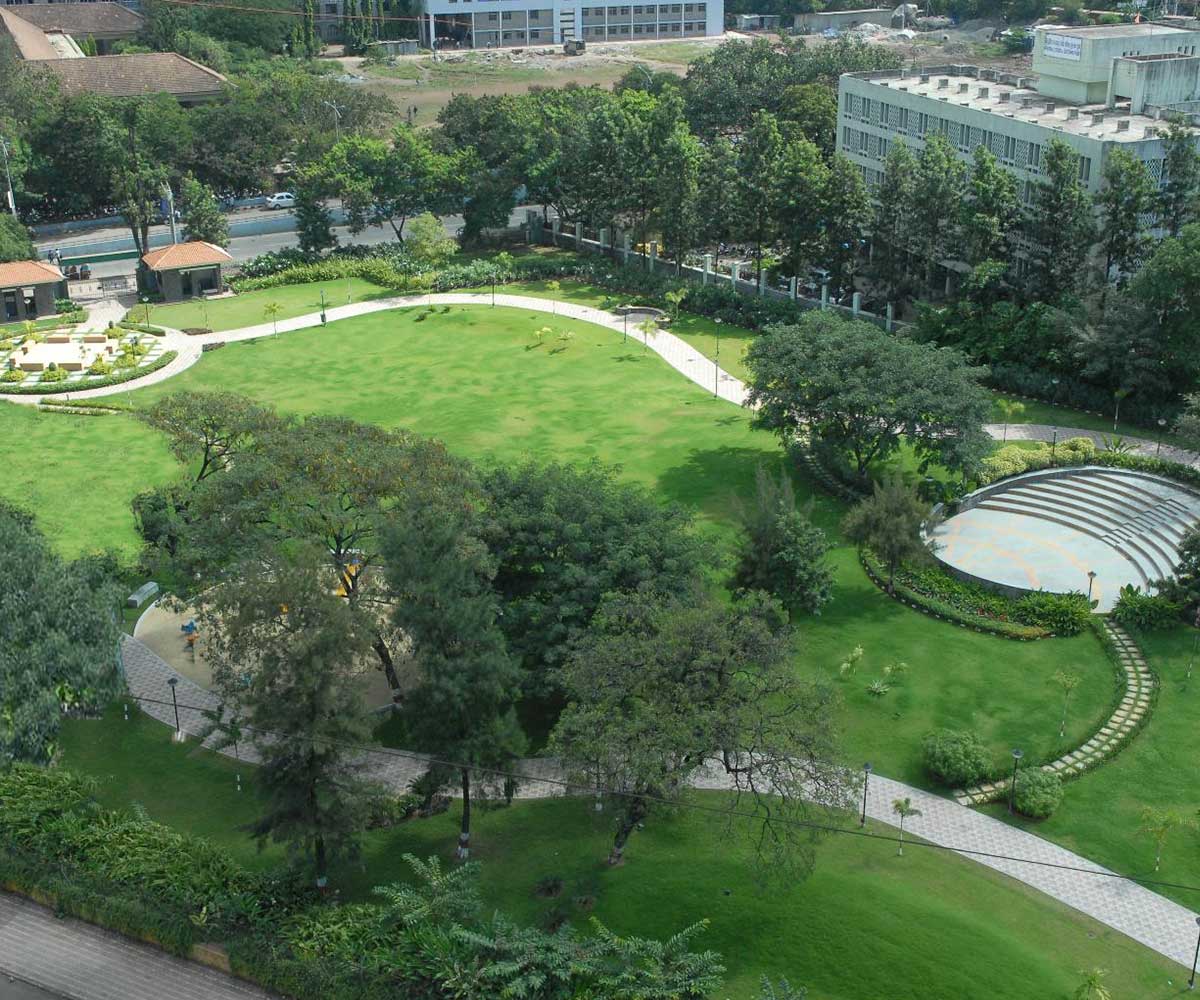 Matoshri Ramai Bhimrao Ambedkar Pune
Sewage
Treatment Plant
Waste Water Management is one of the most important features of a residential complex. With rapid urbanization, the need for fresh water is a growing concern, with not many resources to meet the need. Therefore, water must be utilized and optimized sustainably. It has been noticed that almost 75% of the water that is utilized for domestic purposes comes out as wastewater. If left untreated, this results in water pollution. We at K. Raheja Realty ensure this by harnessing a multi-disciplinary approach to optimize water utilization recycling.
The K. Raheja Realty has adopted the most innovative and evolving technologies of STP (Sewage Treatment Plant) to constantly monitor and improve the environmental indicators to treat the wastewater and make it reusable for flushing toilets, watering plants, and other non-potable purposes.
Sewage Treatment Plant not only saves water by making it eligible for reuse but also stops pollution and damage caused when wastewater is directly released into the environment. STPs are the best bet for sustainable real estate development in the future.
Rain Water
Harvesting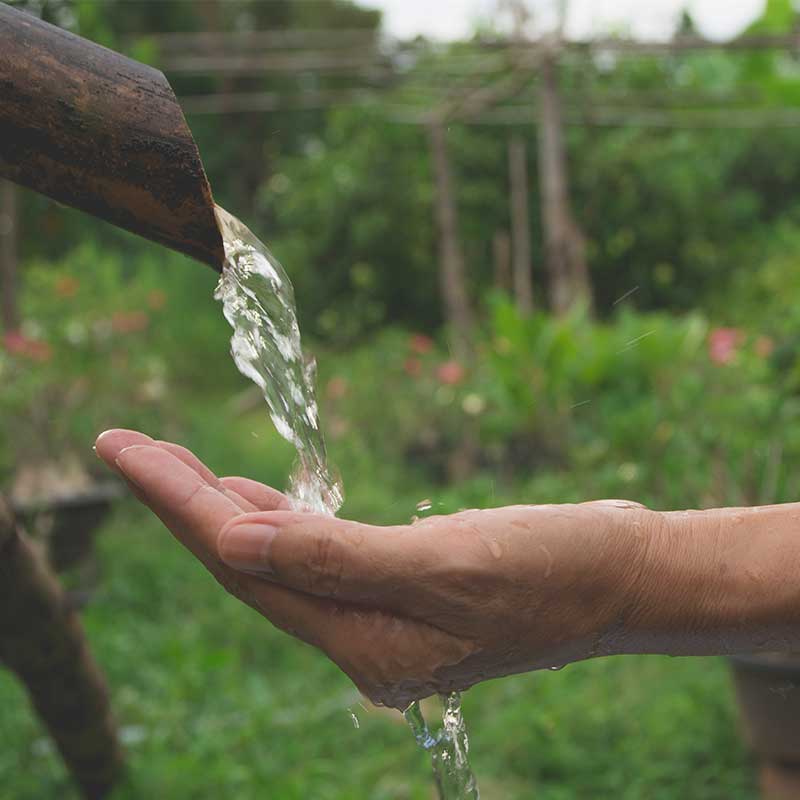 Water is one of the most precious natural resources, and rainwater is one of the best ways nature replenishes it year after year. But the water crisis is becoming a serious issue both at the national and global levels, and in cities like Mumbai, it has reached a flash point. Thus, rather than wasting water, we must take measures wisely to conserve water. Rainwater harvesting is a process of collecting, storing, and filtering rainwater in natural reservoirs and tanks to meet many residential and industrial needs. Not only does this revive the groundwater level, but it also helps in saving electricity/ energy being consumed by submersible pumps to provide daily water supply.
K. Raheja Realty has steadfastly innovated, integrated, and implemented the sustainable solution of rainwater harvesting to minimize the demand for water supply in all its projects. This has incrementally lowered the usage of the main water supply from the municipal corporation leading to a significant reduction in local water supply problems and energy usage for water treatment and transportation.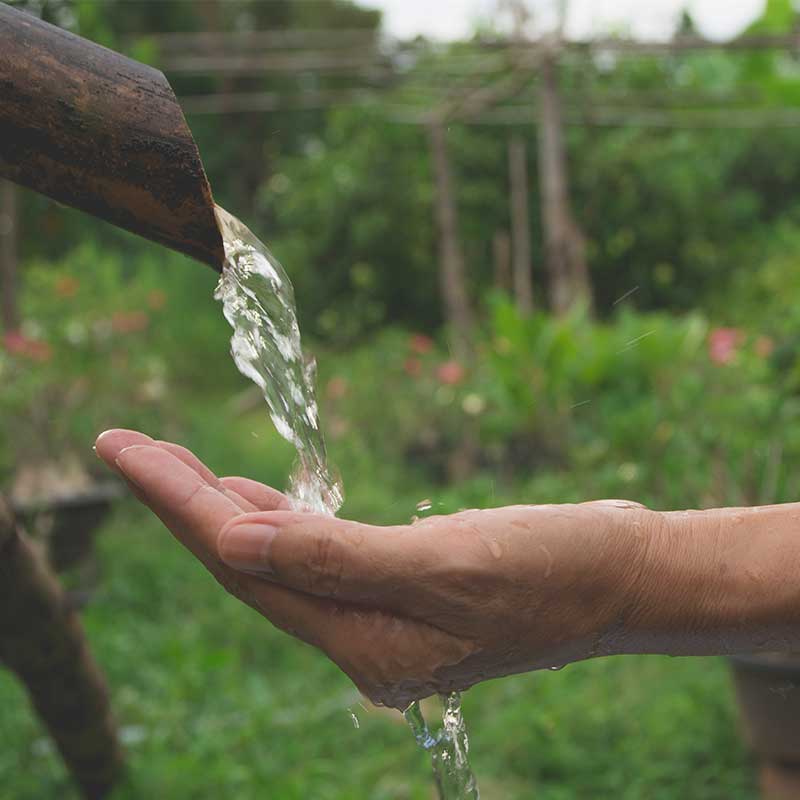 Water
Bottling Plant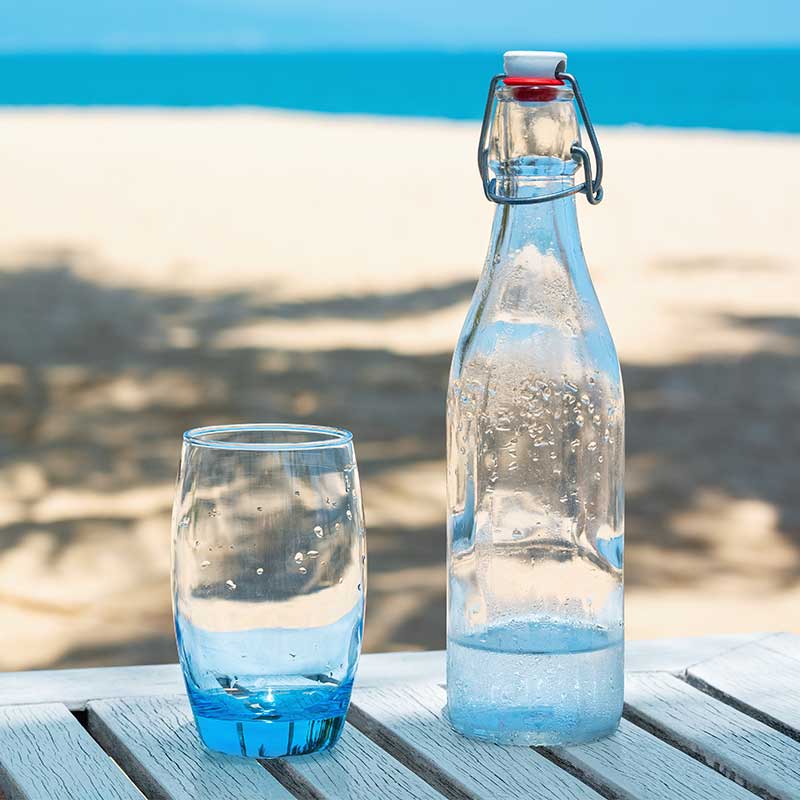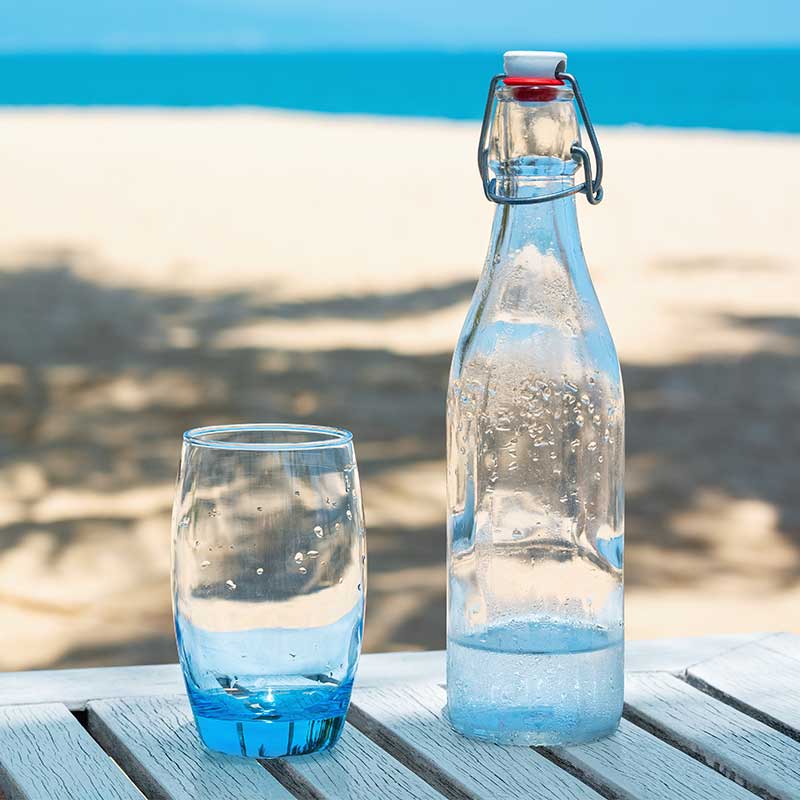 With a commitment towards sustainable real estate development, the K. Raheja Realty has constantly been innovating, participating, and promoting initiatives that foster sustainability in the future. Conrad, Pune, one of the prestigious luxury hotel ventures of K. Raheja Realty, has proudly initiated a first in the city by installing an in-house water bottling plant on its premises. This is an endeavor to reduce its carbon footprint and eliminate single-use plastic bottles.
Sourcing and Supporting
Local Farmers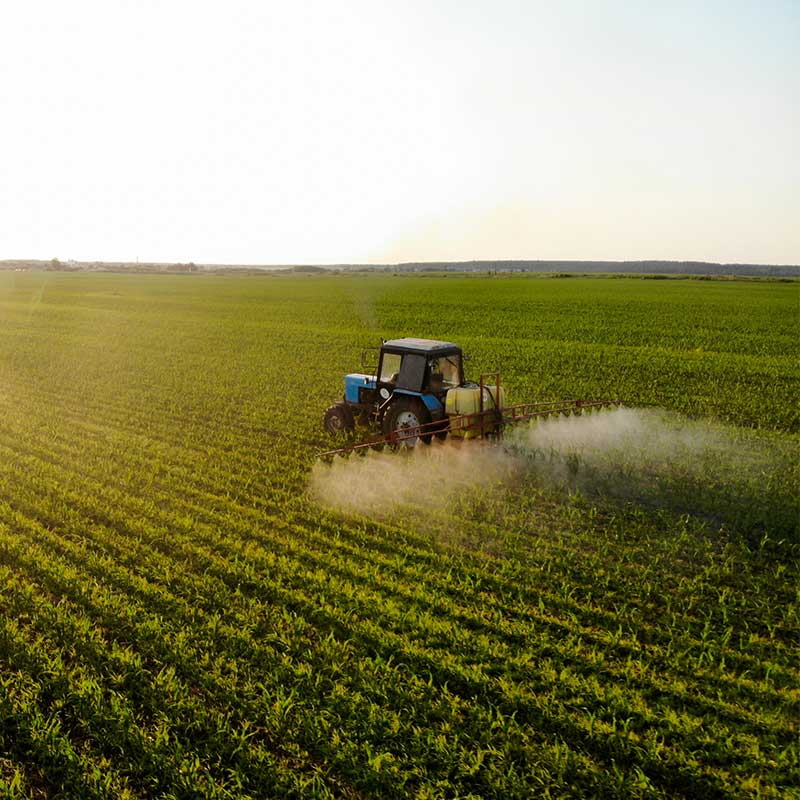 The Conrad, Pune, a group venture of K. Raheja Realty, proudly supports sourcing the vegetables and fruits used by it from local farmers. It also has its in-house produce using selected food waste and organic compost from the hotel.